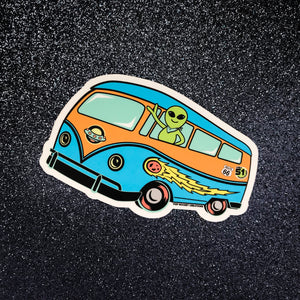 Get ready for a roadtrip with your favorite alien tour guide! Slap this sticker on your laptop, water bottle, or the back of your vintage van!
• 4x2.5" vinyl weatherproof sticker
• featuring an original illustration of a friendly alien driving a blue & orange vintage van
• pairs well with our Alien Roadtrip T-Shirt and Flying Saucer Keychain!